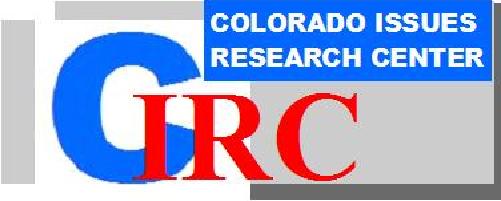 The mission of the Colorado Issues Research Center is to research civic and political engagement in Colorado by individuals and organizations as well as to provide research services to the academic community and the community at large.

Keith Curry Lance, consultant and speaker. homepage
Keith Curry Lance is a researcher and consultant who specializes in the library field.

Keith is available as a speaker at local, state, regional, national, and international events for librarians, educators, and public policy-makers. Presentations on these and other topics will be updated for, and customized to, your audience's specific needs. For more information about topics on which he is prepared to present, see the annual announcement he sends to state library agencies and state and regional library associations. Sample PowerPoint presentations can be found at
slideshare.net
. He can be contacted at
keithlance@comcast.net
.
One of his presentation topics:

Policy Research 101: How to Get the Information You Need to Create Good Policy & Make Good Decisions

Including any combination of the following:

-- How to Decide?: Available Data, Survey, or Focus Group?

-- Where to Find and How to Use Available Data

-- How to Design a Sample

-- How to Design a Focus Group or Key Informant Interview

-- How to Design a Survey

-- How to Report Survey Results

-- How to Read Research Reports

A new policy is needed, or there is a big decision to be made. You need information. What do you need to know? Who has that information? How can you best elicit it? In addition to answering such questions, these mix-and-match segments can introduce participants to the nuts-and-bolts of the three major strategies for gathering policy- and decision-making data.